During my year-long tenure on Verizon, I oversaw junior writers and designers and worked on multiple website projects; banner campaigns; and email promotions, among other projects. Workstreams included brand awareness for high-speed internet, including FiOS; and customer acquisition and retention initiatives for multiple internet services and offers.
An award-winning app–before there were apps
CHALLENGE: Demonstrate how high-speed connection can enable extraordinary experiences.
SOLUTION: A microsite whose application allowed users to select three beatboxers, choose a tempo, choose beat types, and mix them together for infinite possibilities of original compositions; and then share them with their friends. The site also included four "behind-the-scenes" videos (sample below)
RESULTS: In addition to hosting hundreds of thousands of user interactions, the site won a silver award at Cannes, a Favorite Website Award, and multiple other design and interaction design accolades.
Increasing direct-response sales by 30%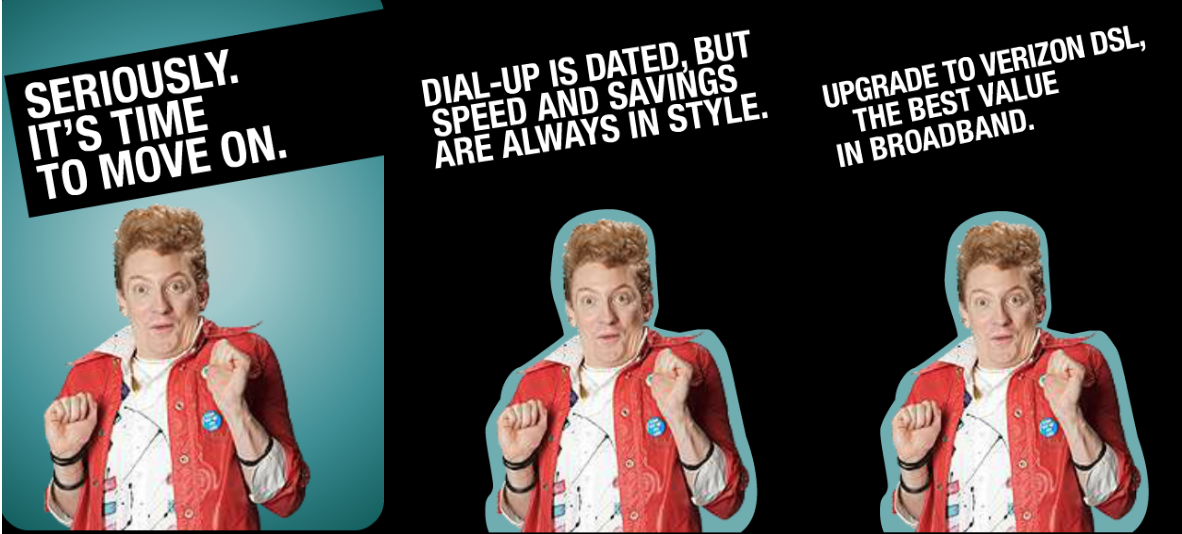 CHALLENGE: Encourage consumers still using dial-up to switch to the next level of internet service, DSL.
SOLUTION: Straying from the typical direct-response structure, we created a series of banners depicting individuals "lost in the 80's" and implied that dial-up users similarly needed to get with the program.
RESULTS: Compared against the existing banners, this campaign increased actual sales by 30%.