Attracting, Maintaining, and Activating Members
At EDF, the internal Creative Team that I led supported the Membership team as one of our primary clients. Our efforts included: online banner campaigns for the purpose of fundraising and member acquisition; collateral to activate political action; quarterly publications for education and retention; and wide range of other collateral as issues arose. Below are some highlights from this work.
First-ever radio spots, playing in 100 markets
When EDF received a donation of media time from Entercom Media, I oversaw the scripting and recording of three radio spots featuring celebrity spokespeople Don Cheadle and Ellie Kemper.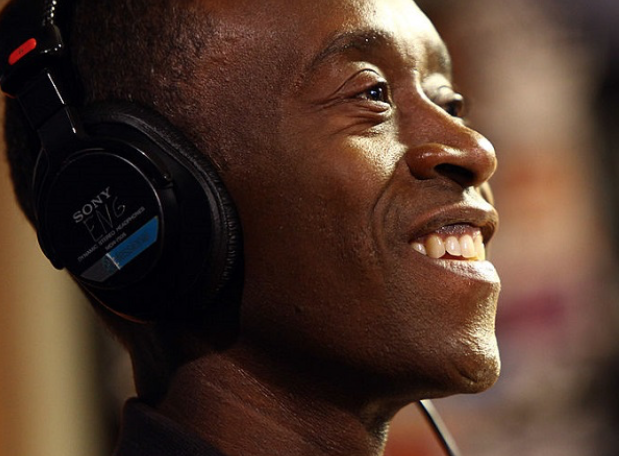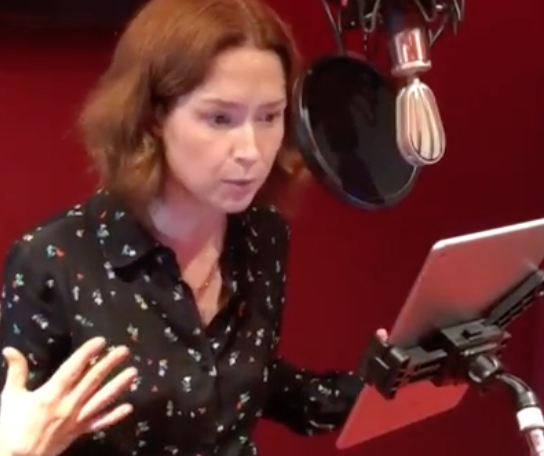 Providing members with share content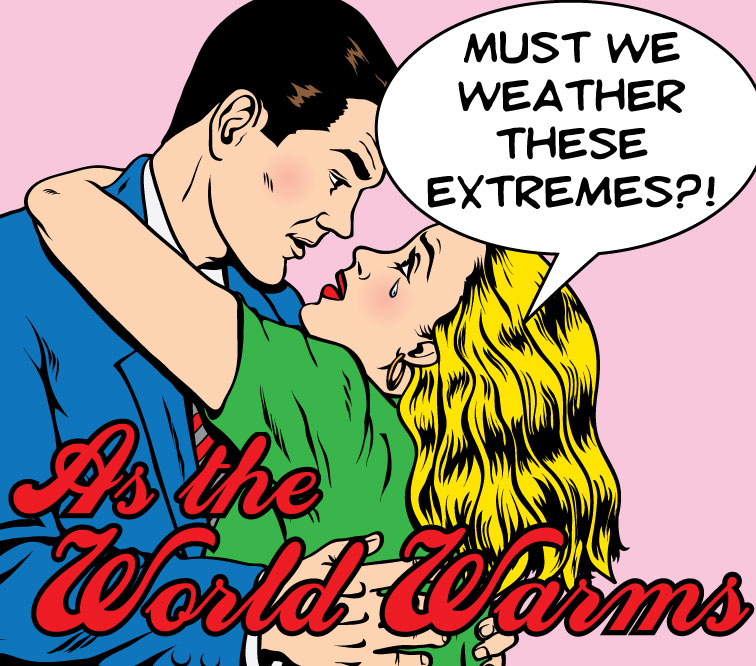 Exceeding metrics for acquisition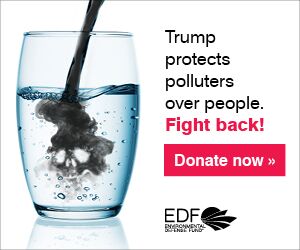 We knew that audiences responded most emotionally to immediate health risks. With the continuing Flint water crisis as context, our team developed this quick read campaign. Measured head-to-head against a campaign from an outside agency, our results beat the agency's click-through rates and sign-up metrics.

The latest report from the Intergovernmental Panel on Climate Change warned that if we don't curb emissions now, 2030 could see catastrophic climate impacts. The animated OLA campaign referenced above featured questions from a future of those severe events.
Engaging Mother Jones activists
President Trump's first appointee to the Environmental Protection Agency was a known lobbyist for the fossil fuel industry who had sued the Obama EPA 14 times in favor of lax pollution rules.

Keeping supporters informed: Solutions quarterly newsletter
In addition to facilitating brainstorms for cover concepts and infographics, I oversaw the newsletter's master re-design. During my tenure, the newsletter achieved a year-over-year increase in direct donations. Here are some of my favorite covers.