Building and leading the EDF in-house Creative Department
The role of Creative Director was new to EDF. When I arrived, the small existing Creative Services department included print journalists and designers who were primarily focused on membership and development fundraising collateral.
During my tenure, we expanded the skillsets to include online copywriting and editing; video storytelling and production; dedicated photo coordination; and infographic design.
Creating the digital editorial team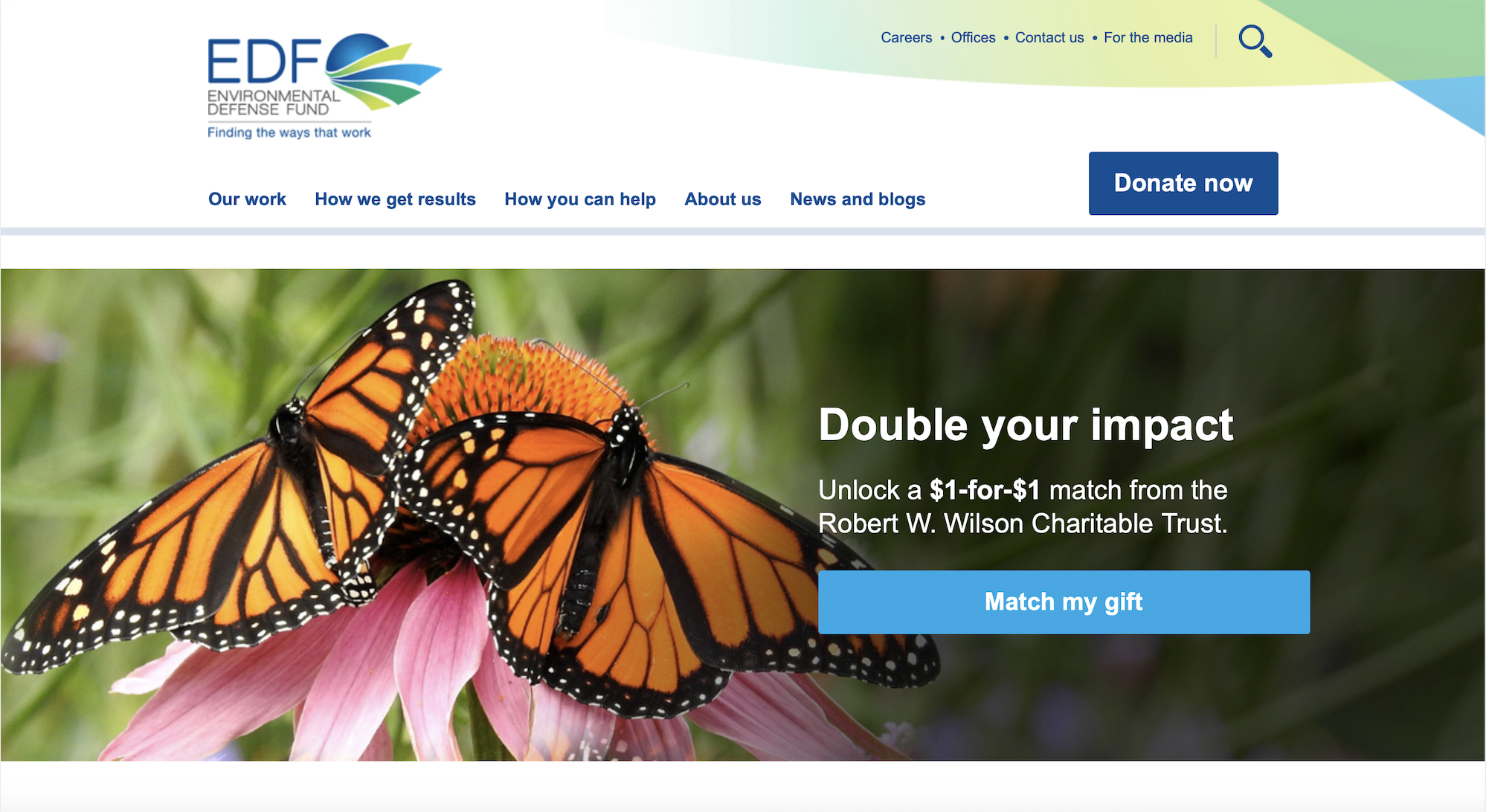 I hired and oversaw the digital editorial staff who wrote and edited all content on the EDF website, as well as oversaw the design of multiple graphics, homepage redesigns, and unique page designs. The site's primary target is new members and donors, but as the organization's main online property, it also provides all information about the organization to job-seekers; media; researchers; and all other audience types.
The current site includes material added after my tenure at EDF, but you will get a sense of the depth and breadth of content development that I oversaw.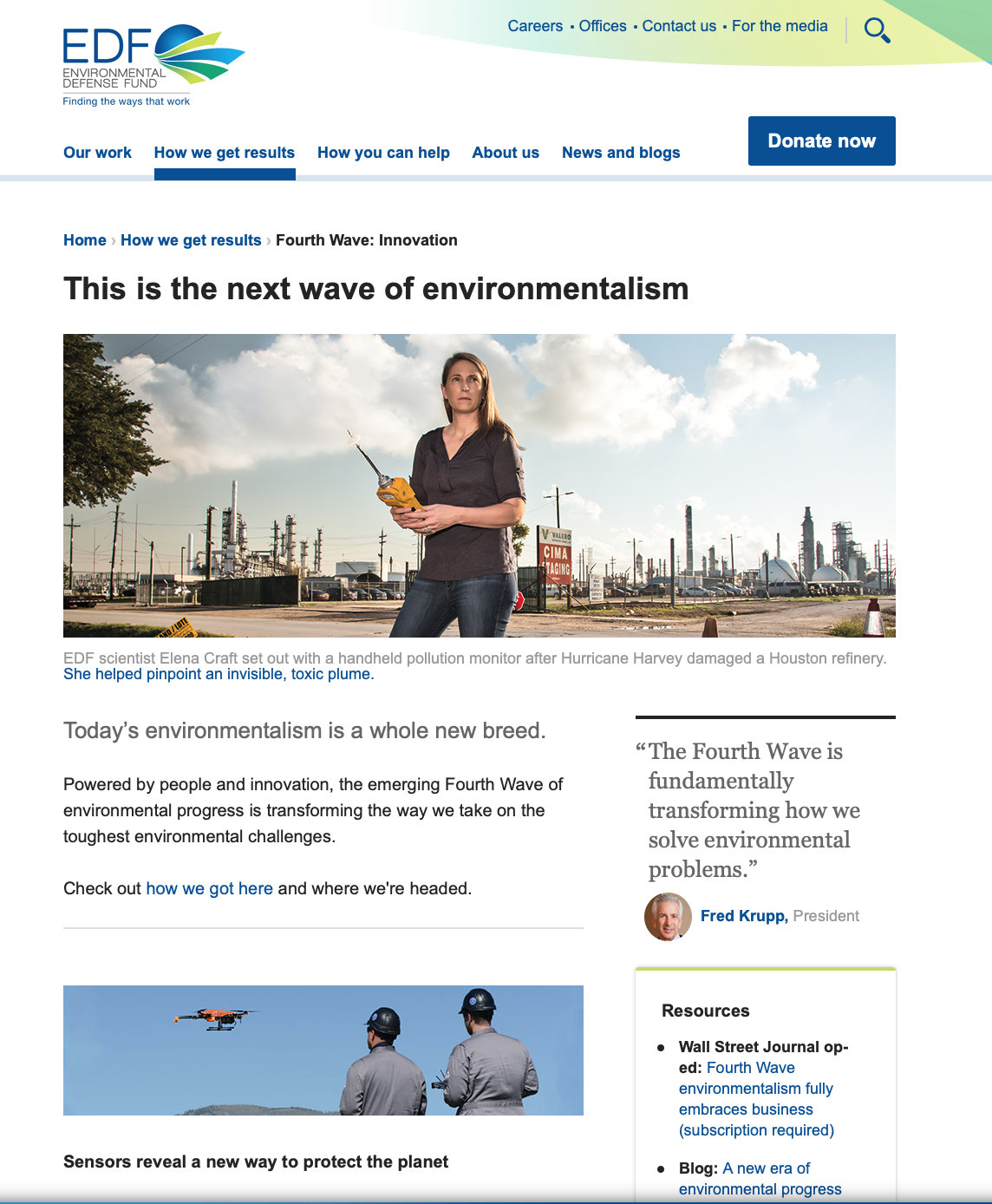 Interactive graphics online: dynamic methane leak map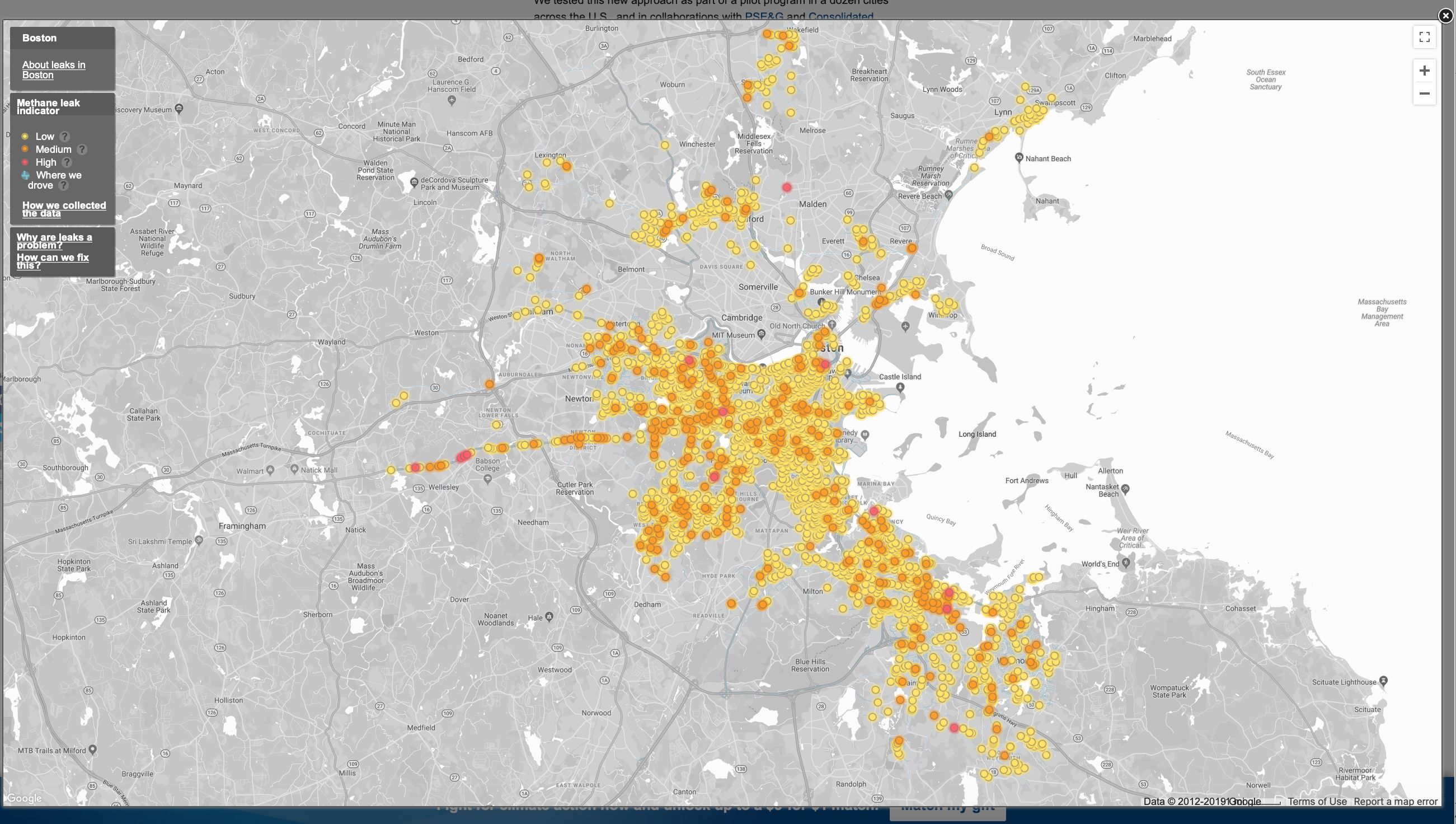 Launching the flagship thought-leadership blog
Working with the Digital Strategy Team, I set the content strategy and publishing guidelines for EDF's first organization-wide blog. I hired and oversaw its writer/editor, who published 2-3 blogs weekly.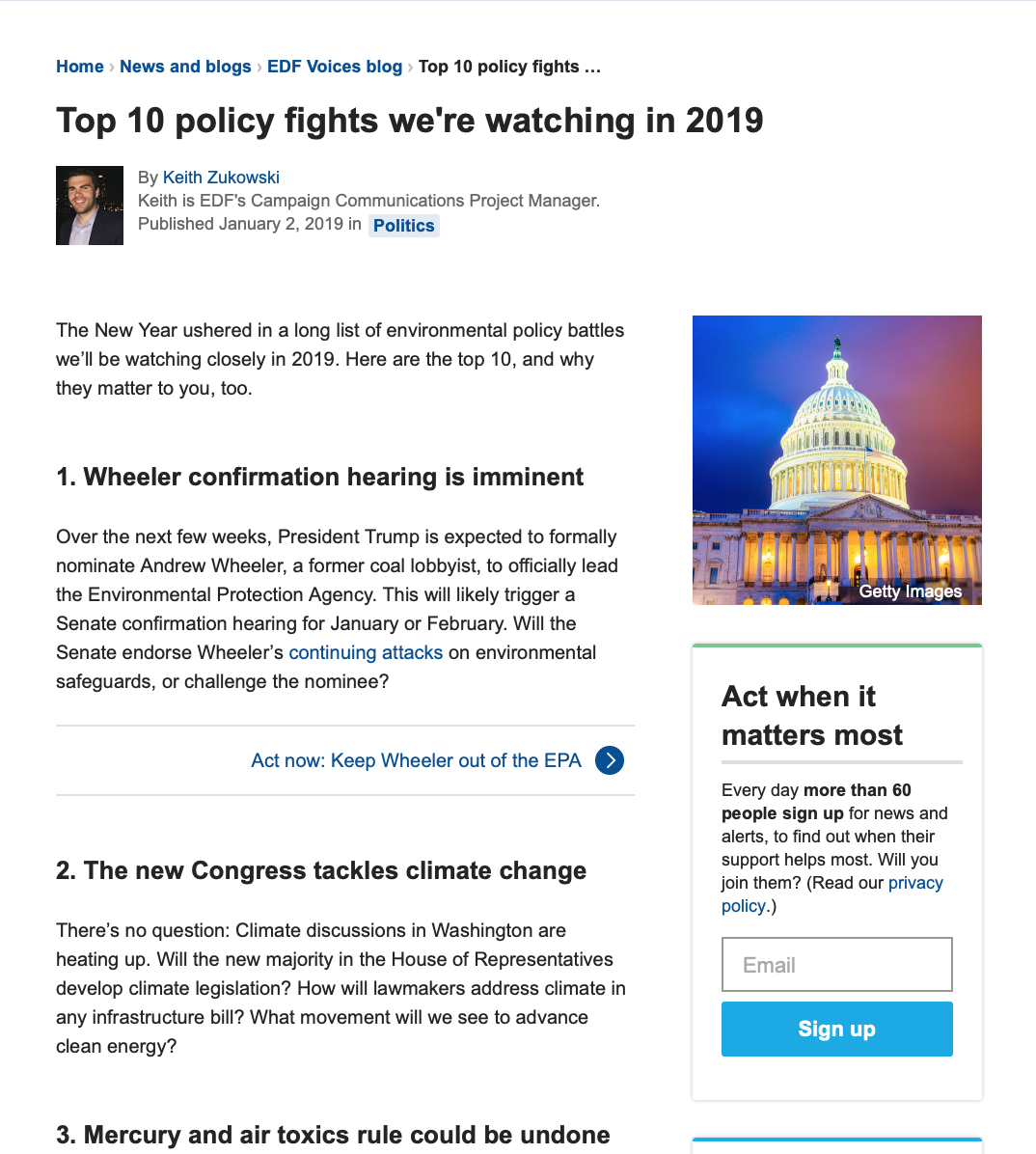 Introducing high-quality video capability
Before my arrival, EDF had only the most rudimentary videos, and most were produced as "talking heads" pieces. I introduced more creative brainstorming to yield more conceptual approaches to video content. For the first several years during my tenure, I hired and oversaw outside production teams, until I was able to hire a staff videographer/editor. I oversaw the development of a video strategy to refine the organization's approach to video storytelling.
Increasing and improving graphics
I led the team to increase their use of data visualizations to convey complex information in an easily-scanned manner.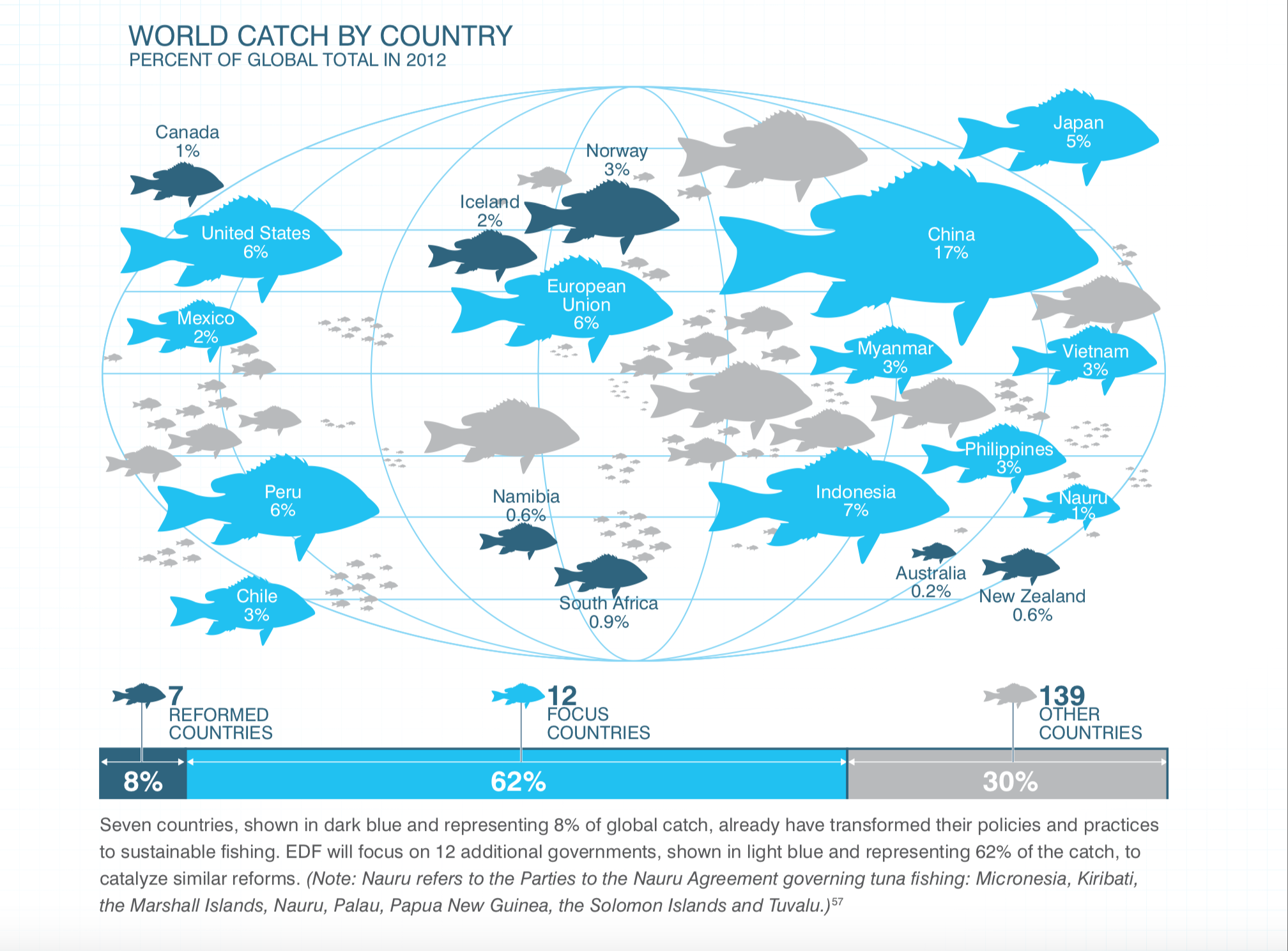 Style Guides: Ensuring consistency across the organization and its campaigns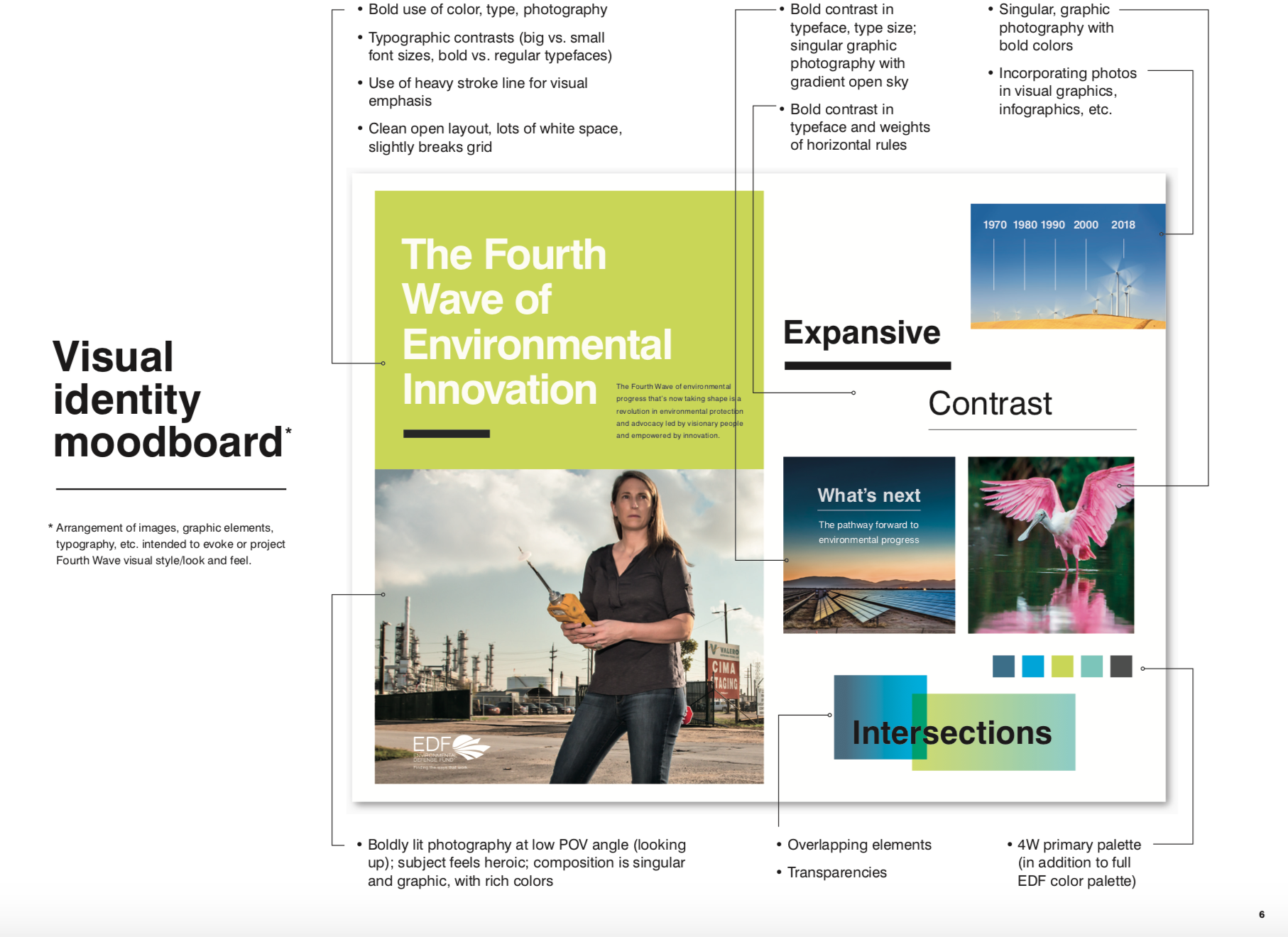 To ensure consistency across the organization, I led the team to develop Style Guides for EDF as a whole, as well as sub-brands, and specific campaigns, including the comprehensive look and feel for the brand campaign The Fourth Wave of Environmental Progress, represented here.