Environmental Defense Fund Program Work
While at EDF, I evolved the existing team into a full-service, cross-platform content creation department that could serve the needs of the entire organization. We provided content for the dedicated communications teams in each of the four main program areas of Oceans, Ecosystems, Climate/Energy, and Health. Below are some highlights.
Oceans: Turning wonky policy into human stories
CHALLENGE: EDF's oceans program needed to reach the hearts and minds of foundation officers and high-level donors who were not responding to the economics and policy details of fishery management.
SOLUTION: A short documentary focusing on the human narrative focusing on the people most affected by both the overfishing crisis and the turnaround.
RESULT: The video appealed to foundations and large-scale donors, and was responsible for hundreds of thousands of dollars in funds.
Ecosystems: Simplifying a complex wildlife narrative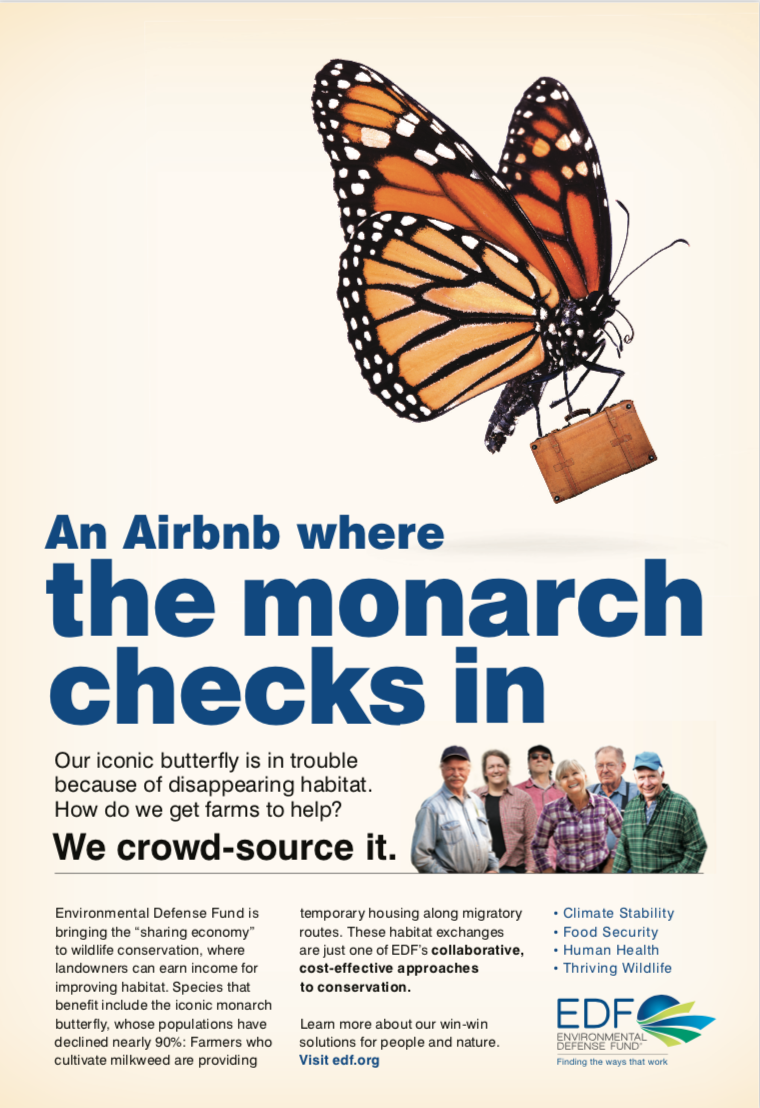 CHALLENGE:  EDF had an innovative solution to improving wildlife habitat: Creating a new market where landowners received compensation for improving habitat. The policy is smart–but difficult to grasp.
SOLUTION: After I facilitated an intensive dive into the audience perspectives, we uncovered the insight that this was a disruptive model to traditional conservation–not unlike how Uber and Air BnB had disrupted *their* sectors. Collateral included print ads (right); an Op-Ed in the Wall Street Journal; and additional collateral explaining the perspective of each stakeholder (below.)
RESULT: This easy-to-understand narrative was picked up in a Wall Street Journal editorial and garnered attention among Silicon Valley influencers and farmers alike. Related collateral yielded an immediate $250,000 donation as well as additional funds.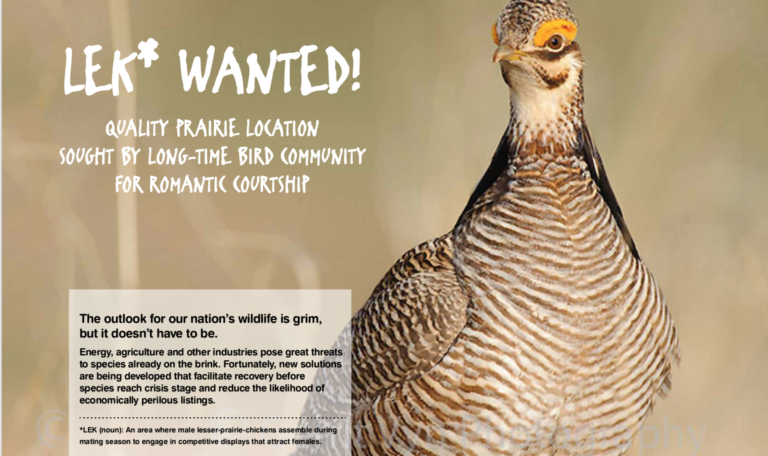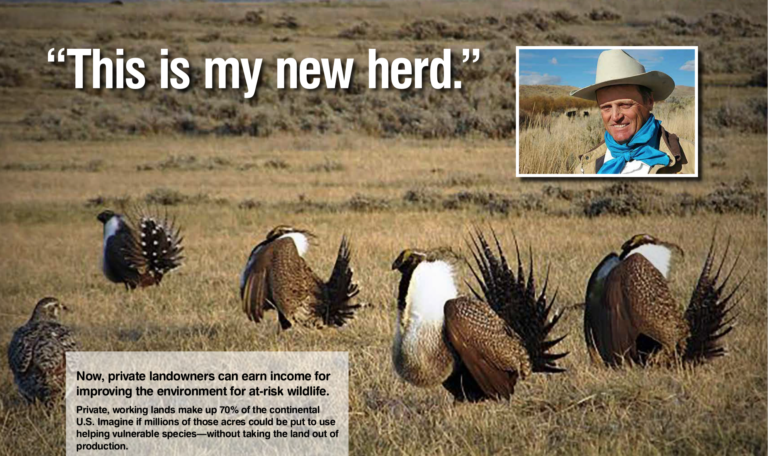 Ecosystems: Bringing viewers to the coast with 360 video
Climate: Showing the benefits of clean energy…in red states
CHALLENGE: Many public audiences–and policymakers–erroneously believe that climate-positive policies and practices means giving up quality of life. The clean energy team tasked us with communicating the *positives* of clean energy without any political overtones.
SOLUTION: A short documentary video about an innovative, clean-energy-driven community in Texas. By focusing on this community in a Republican state, we were able to showcase the positives of clean energy in a non-partisan way.
RESULT: The video was shared with policymakers and funders and resulted in attention from key legislators, leading to meetings about policy changes.
My team also supported the clean energy program with numerous regional advertising campaigns with similar objectives: To equate clean energy with economic and social progress.

Health: The topic of toxins hits home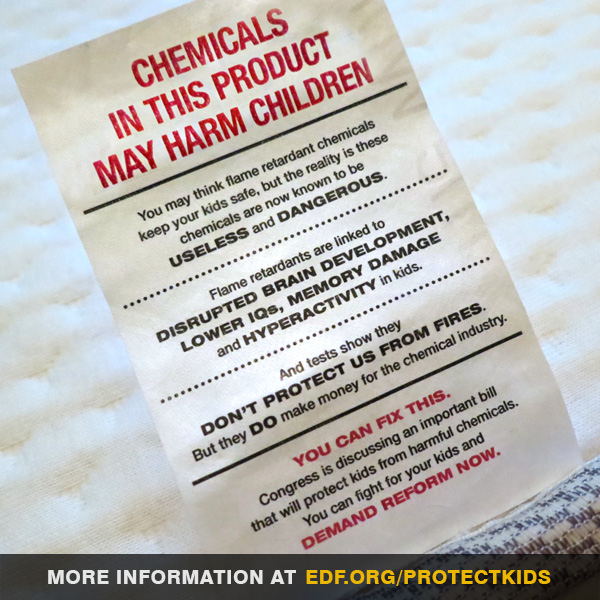 Political Affairs: Exposing polluters' lies
Defend Our Future: Reaching millennial voters
EDF+Business: Attracting corporate participants