EDF's first-ever brand campaign:
substantially increasing audience awareness
On-site and on-brand: VR experience and industry conference presence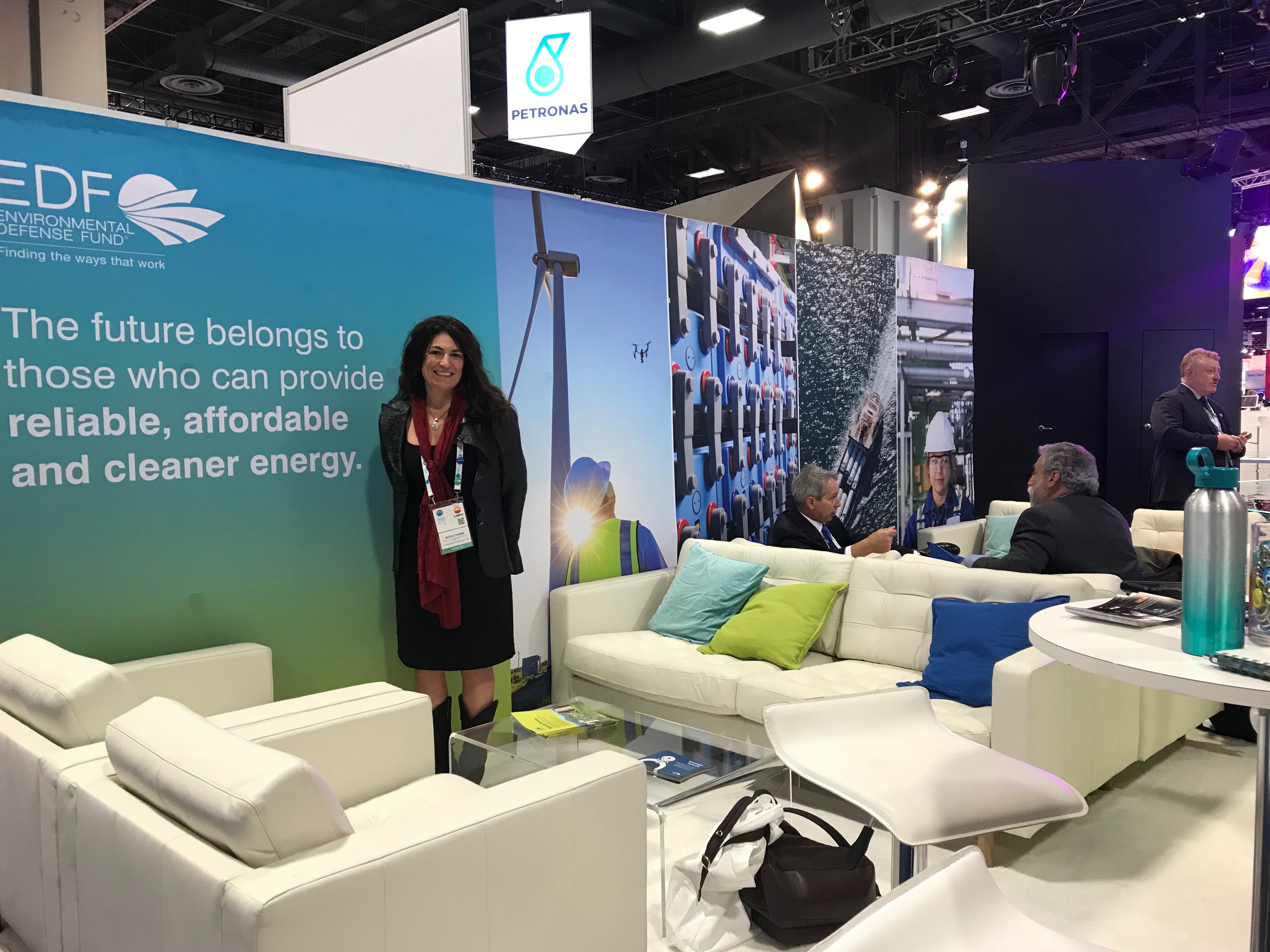 CHALLENGE: Reach sustainability-minded CEO's; silicon-valley venture capital types; and certain legislative influencers, and let them know that the environmentalism of EDF is like no other environmental NGO: economy-friendly, people-centered, with unparalleled technological innovation.
SOLUTION: We extended the brand positioning of The Fourth Wave of Environmental Progress: Or, how innovations enable people to take meaningful action.
Drawing on the capabilities I built within the in-house team, I led the development of content including: 6 rounds of online banner campaigns; multiple videos and video series; dozens of blogs; EDF.com site content; video and editorial content for a dedicated channel on Medium.com; microsite designs; live event collateral; a newsletter; and creative direction for a Virtual Reality experience. And to ensure that all content creators across the organization adhered to the look and feel, my team also created a Fourth Wave Style Guide, including a comprehensive photography approach and video storytelling series.
RESULTS: One year after our efforts began, a survey of audience targets reflected an increase to 47% brand awareness, up from a 21% baseline at the start of the campaign. Other metrics included a 400% increase in Twitter followers, and a 50% increase in banner click-throughs over the life of the campaign.
Introducing the Fourth Wave in video
Introducing methane satellite to the aerospace community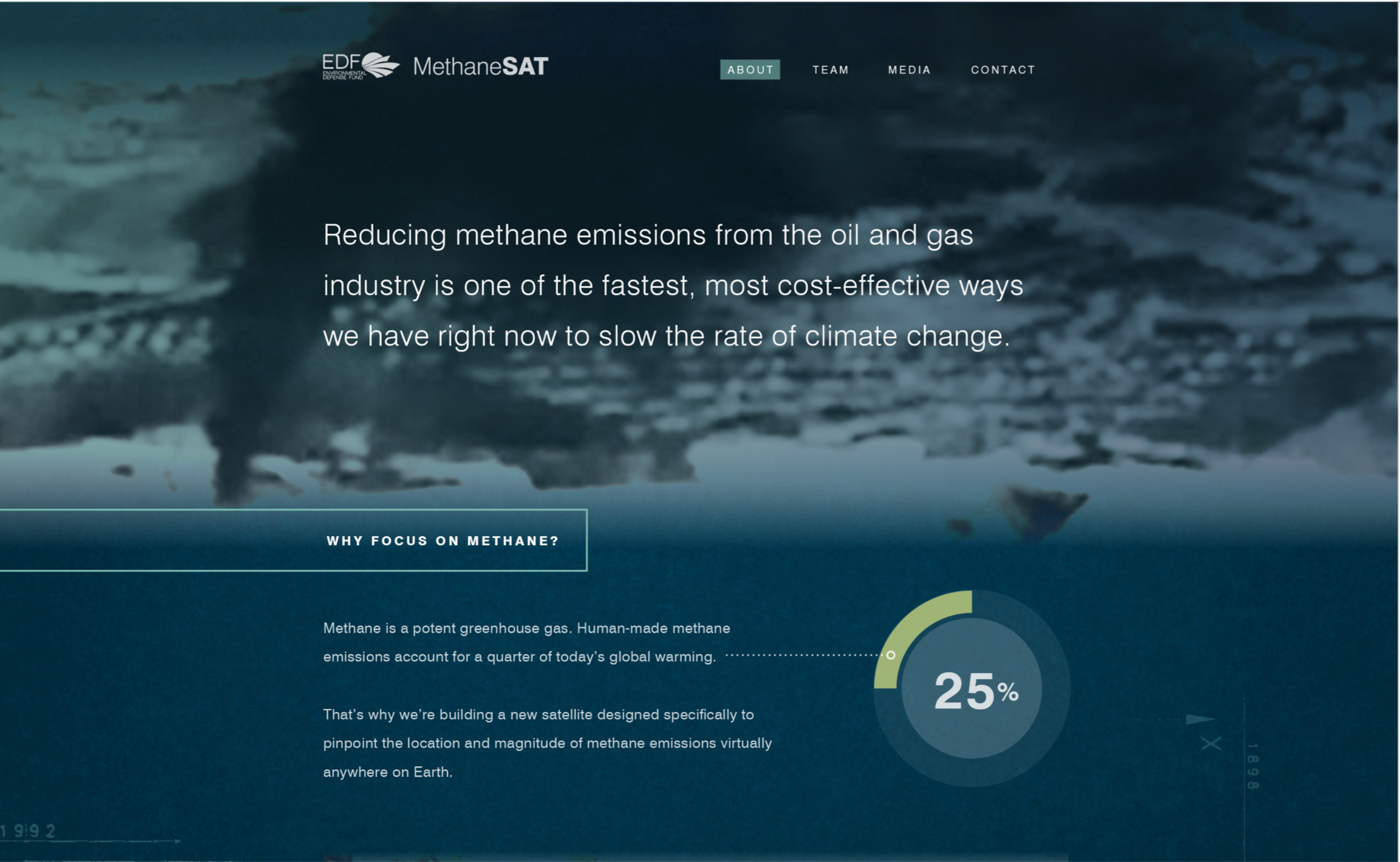 Online advertising campaign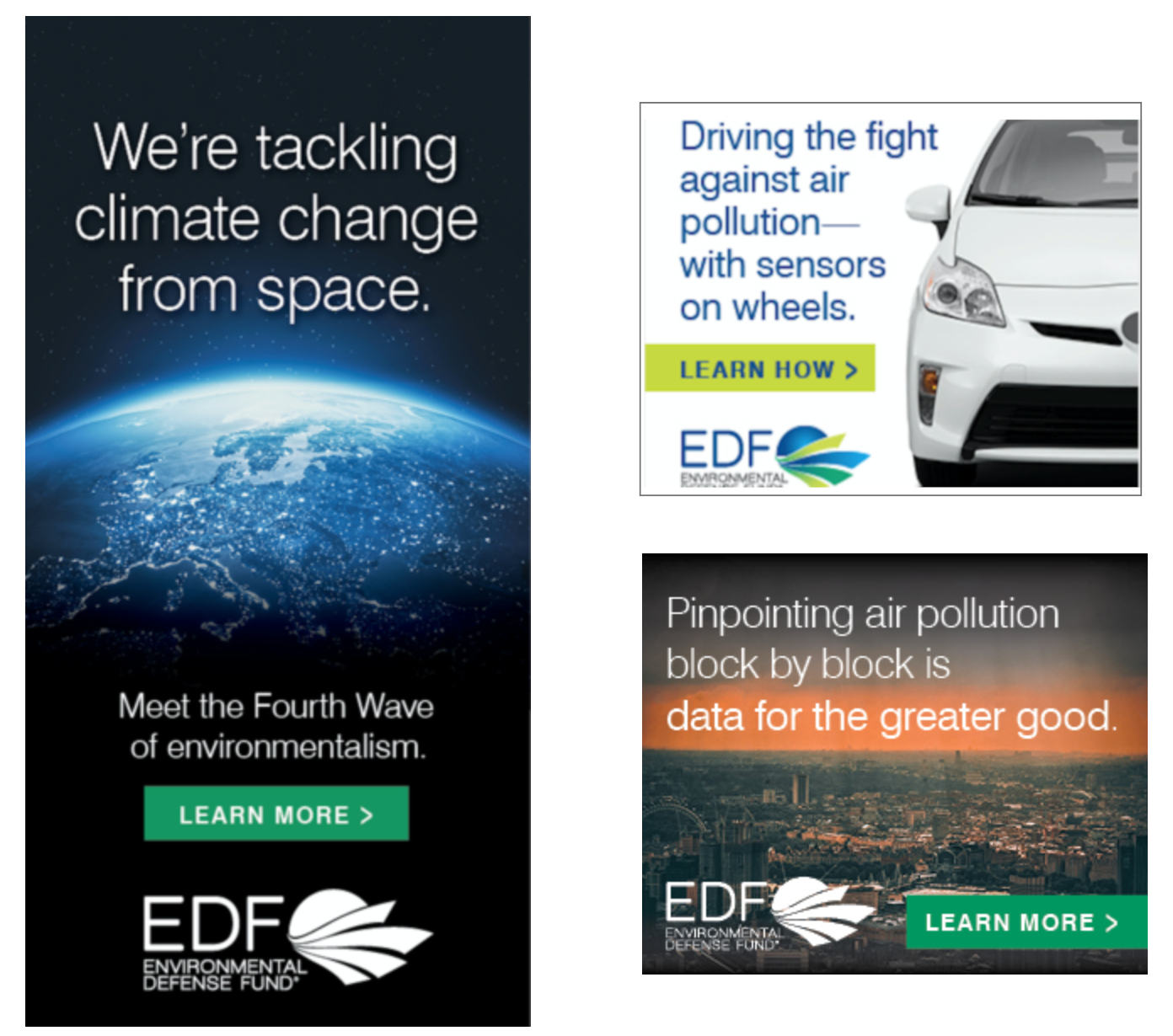 Establishing the look-and-feel across all content